Table of Contents
WHAT IS CSWIP 3.1 CERTIFICATION
What is CSWIP Certification
CSWIP is a personnel certification scheme organized by TWI-UK & recognized worldwide for welding Inspector jobs. It introduces a wide range of topics related to welding inspection and quality for the personnel seeking CSWIP certification. This article is trying to explain the CSWIP 3.1 (Welding Inspector) certification requirements, exam pattern, and tips to pass the exam.
Level of Certification
Level of Certification: Candidates may apply for one of the following certification categories:
The main objective of CSWIP is to check the overall quality of the product from the Initial stage of Incoming raw materials to the final assembly of the product. The course covers the roles and duties of the welding inspector to carry out the tasks as per the Inspection and Test Plan (ITP).
CSWIP Course Content
Roles and duties of a welding inspector
Welding defects
Weldability of steels
Heat treatment
Application and control of preheating
Welding consumables
NDT and DT
Macro examinations
Welding processes (smaw/mmaw, saw, tig/gtaw, mig/mag, fcaw)
WPS, welding symbols and terminology
Thermal cutting
Codes and standards
Welding safety
Weld repairs
Calibration
Stress and distortions
CSWIP 3.1 EXAM PAPER PATTERN
CSWIP 3.1 EXAM PAPER PATTERN are given below in detail:
TOTAL 5 PAPERS
Theory Part A2 & B2 (CLOSED BOOK EXAM)
GENERAL PAPER (Theory Part A2)
TECHNOLOGY PAPER (Theory Part B2)
You can practice our below online mock examination to build your confidence for the Theory part.
Practical Part A2 & C2 (OPEN BOOK EXAM) (You can find Video on our Youtube Channel for Macro, Plate & Film RTFI to help you to prepare for the exam).
MACRO EXAMINATION
PLATE
PIPE
Papers & Pass out Criteria for CSWIP 3.1
Eligibility Criteria of CSWIP
Watch our YouTube video to learn more about the application process, qualification requirements, vision test requirements, etc.
CSWIP 3.1 Course Fees
The fees vary from country to country. The latest fee details can be found on the CSWIP UK website or by contacting a local training center. You should check with the training center for any ongoing discount.
In India, where a lot of candidates appear for the CSWIP examination, the fees are charged Rs. 1,25,000. Generally, CSWIP fees cost approximately USD 2000.
IMPORTANT TIPS FOR OPEN BOOK EXAM
(PLATE, PIPE & MACRO EXAM)
NOTE: – IN THE OPEN BOOK EXAM 6 OPTIONS ARE PROVIDED OUT OF WHICH  2 OPTIONS NEED TO BE SELECTED.1ST OPTION IS THE ANSWER AND THE OTHER IS ACCEPTED OR REJECTED BASED ON THE ACCEPTANCE CRITERIA PROVIDED.
Mostly time will not be sufficient in the exam so practice the samples of the plate and pipe thoroughly.
To save time 1st note the questions asked on paper then identify the noted defects on the plate and pipe sample finally plot on the graph paper.
Don't waste time on identifying the defects which are not asked, no marks will be given.
More Practice the sample plate and pipe before you attempt the exam.
Important tips for closed book exam CSWIP Examination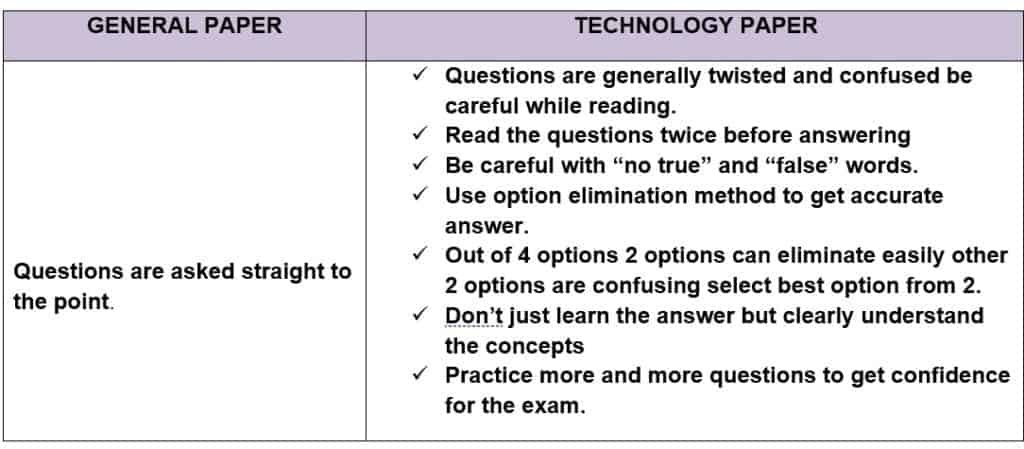 CSWIP 3.1/ 3.2 Practical exams videos
Welding Defects Identification
Weld Macro Defects identification
Learn types of defects in macro for CSWIP practical exam, reports the result of macro in the report, and make a decision to accept or reject.
CSWIP 3.1 course fees in Saudi Arabia
CSWIP 3.1/ 3.2 exam can be taken in Saudi Arabia. The course fee for CSWIP 3.1 in Saudi Arabia is approximately SAR 7000. For more details, you may contact TWI representative in Saudi Arabia at:
TWI Training Centre contact
E-mail: haridas@eram-international.com
---